The Ocean State's Trusted Voice in Real Estate®
In Memoriam:
Christopher N. Fascione
December 15, 1953 – April 5, 2021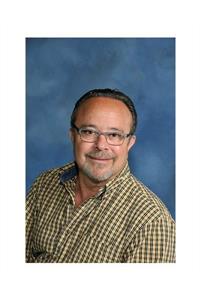 KWAOR Foundation President Christopher Fascione, 67, passed away peacefully on Monday, April 5, 2021 after a courageous fight with chronic heart failure.
Chris was a successful RI realtor, a talented musician and most especially, a loving family man.  His leadership and compassion will be deeply missed by his Rhode Island REALTOR® family.
At this time, all services will be private.
Born on December 15, 1953 in Providence, RI, Chris was the son of the late Crescenzo and Antoinette Fascione. He was a 1972 LaSalle Academy graduate and Track and Field Standout Athlete.
Chris had a 40-year career in Rhode Island real estate, and devoted much of his time as a member and chairman of dozens of local, state and national REALTOR® committees. He was often invited to share his leadership skills as a speaker at real estate conferences and functions. Chris served as President of the Kent-Washington Association of REALTORS® from 2017-2018 and was named KWAOR Realtor of the Year and was also Rhode Island Realtor of the Year in 2018. In 2019 he became the first President for the KWAOR Foundation Board, and was inducted into the National Association of REALTORS® Omega Tau Rho Fraternity, an honor bestowed upon members showing exemplary dedication and service as a token of highest esteem from their fellow REALTORS. Chris was extremely proud of these honors.
Beloved father to Alicia (Jason) Robinson, whom he raised as a single parent after his first wife, Nancy Rae Lord Fascione preceded him in death in 1994. He is also survived by two grandchildren, Landon and Molly, who will remember many summer adventures that he took them on which he adoringly called "Papa Camp".
In recent years Chris was a loving husband to Leigh A. Peltier with whom he traveled the globe skiing, eating delicious meals, attending sporting events, and doing what they loved the most, going to concerts to hear great music.
In addition to his wife and daughter, Chris also leaves behind his sister and brother-in-law Christine and Richard DeAngelis, along with his dear niece, nephews and their families.
Chris was active in several community and civic organizations, but particularly passionate in the fight against breast cancer. For 25 years, he served as a Pacemaker at the American Cancer Society's Making Strides Against Breast Cancer walk, and raised thousands of dollars in honor and memory of his first wife, Nancy.
The ability for all to become a homeowner was important to Chris, and he was founder and President of the Kent Washington Board of Realtors charitable foundation. Alicia and Leigh have shared that donations in his memory to
KWAOR Foundation, Inc
. would be appreciated, or to
Rescue Road Trips
, who delivered rescue pup Stella to Chris and Leigh in December.
Chris, who deeply loved music, would want to leave you with these words, composed by his favorite songwriter Maurice White, which he often expressed to others:
"Keep Your Head to the Sky."
Slow down. Make sure you're providing equal service to all.
Slow down. Make sure you're upholding the law.
Learn more at NAR.realtor/fhm.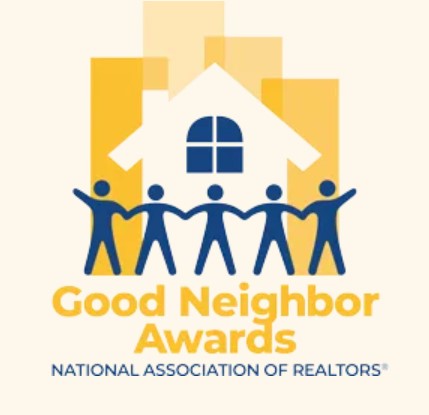 NAR Seeks Nominees for Good Neighbor Awards – Deadline: May 7, 2021
The National Association of REALTORS® Good Neighbor Awards recognize REALTORS® who have made an extraordinary impact on their community, or on the national or world stage, through volunteer work.
The
Good Neighbor Awards
program was launched in 2000 and has since recognized nearly 200 REALTORS® for their service to their communities.
Five winners are announced each fall and are recognized annually at the REALTORS® Conference & Expo, and receive $10,000 grants for their charities. In addition to the winners, five honorable mentions each receive a $2,500 grant. .
Get inspired! See videos from past Good Neighbor Award recipients
here
.
UPCOMING KWAOR Events

SAVE THE DATE!! Webinar With Robert Morris, Jr
SECRETS TO EMBRACING EQUITY, DIVERSITY AND INCLUSION
THURSDAY, May 19, 2021  11:00 AM to 12:0 PM
Improve Your Ability To Effectively Serve ALL Buyers And Sellers!
Spend an hour with Nationally-recognized REALTOR® and Real Estate Trainer Robert Morris, Jr. to better understand this timely, complex and important topic for anyone serving the public.
1 CEU – $15
A collaborative offering by the Kent Washington Association of REALTORS® Education and Program Committees and the Greater Providence Board of REALTORS®.
Did you know there's an entire Lunch & Learn page on this website? Catch up on the sessions you've missed – click here for the latest recordings on Salesmanship, Time Management, Fair Housing and more!
Caravan Tours
The Kent Washington Association of REALTORS® offers caravan tours for its members to view newly listed properties for sale in a variety of towns located in the Kent and Washington Counties.
View Available Tours
KWAOR Calendar
View all scheduled dates for KWAOR governance and committee meetings, Association events and classes.
View Calendar
Business Partners & Affiliate Members
Working Together
KWAOR Foundation Inc.
KWAOR Foundation offers financial support to our community and organizations working to improve the quality of life in Rhode Island.
Our mission is to improve lives and strengthen our community.  The Foundation will work with charities that promote a helping hand attitude, and, along with our Business Partners promote the needs of our community and membership.
The Foundation will support and strengthen the community through charitable donations, volunteer work, education and charitable housing initiatives.
Learn More About the Foundation