The Ocean State's Trusted Voice in Real Estate®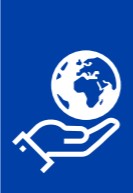 Did You Know? The REALTOR® Code of Ethics has been updated!
The Code of Ethics and Standards of Practice of the National Association of REALTORS® (NAR) has been updated. What's changed? The Preamble (Paragraph 3) has been slightly adjusted, and Article 10 has been expanded to include Standard of Practice 10-5:
"REALTORS® must not use harassing speech, hate speech, epithets, or slurs based on race, color religion, sex, handicap, familial status, national origin, sexual orientation, or gender identity."
The full 2021 Code of Ethics is also available here.
These changes were voted at the National Association of REALTORS® Annual Meeting and have been in effect since November 13, 2020. 
SentriLock –
Your Super Sales Assistant
"In this busy market, I'm finding the SentriLock system to be a great way to track and organize all my showings. Play the video, left, to hear why and then learn more at our SentriLock
website page
!
Let me know if you have questions or would like to arrange a demo for your office.  I promise it's worth your time to investigate this great member benefit."
Greg Eccleston,
Century 21 Access America
KWAOR President
UPCOMING KWAOR Events
SentriLock Info Sessions!
Lunch & Learn:
Thursday, March 18, 2021 @ 11:30 AM
Caravan Tours
The Kent Washington Association of REALTORS® offers caravan tours for its members to view newly listed properties for sale in a variety of towns located in the Kent and Washington Counties.
View Available Tours
KWAOR Calendar
View all scheduled dates for KWAOR governance and committee meetings, Association events and classes.
View Calendar
Business Partners & Affiliate Members
Working Together
KWAOR Foundation Inc.
KWAOR Foundation offers financial support to our community and organizations working to improve the quality of life in Rhode Island.
Our mission is to improve lives and strengthen our community.  The Foundation will work with charities that promote a helping hand attitude, and, along with our Business Partners promote the needs of our community and membership.
The Foundation will support and strengthen the community through charitable donations, volunteer work, education and charitable housing initiatives.
Learn More About the Foundation