Lunch & Learn
Scroll down to view recordings of recent KWAOR Lunch & Learn offerings
Lunch & Learn is a complimentary benefit for KWAOR members, brought to you by the KWAOR Education Committee.
WATCH THIS SPACE FOR INFORMATION ON OUR MAY OFFERING. Our April 15th session has been cancelled.
WATCH PAST SESSION RECORDINGS BELOW!
Title Training for REALTORS®
March 18, 2021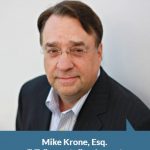 Mike Krone 
Attorney Michael Krone is Senior Vice President of Corporate Development for Equity National Title and Counsel to O'Donnell Law Group, real estate settlement and closing providers headquartered in New England. Mike previously served as Chief Operating Office of a high volume real estate conveyancing organization with offices along the Eastern Seaboard. Previous to that Mike served as Vice President, Special Counsel and Manager of Massachusetts operations for a Fortune 200 title insurance company.
He has trained thousands of REALTORS® and Lenders in real estate law and practice and  cybersecurity in the real estate industry. mkrone@equitynational.com
The Millennial Consumer
February 18, 2021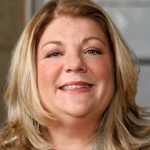 Cherie Roach 
Cherie Roach has 30 years of experience in mortgage services and is a founder of the RI School of Real Estate.  cherie.roach@grarate.com
Millennials are different — from their reasons for buying and expectations of their purchasing power to their understanding of the financing process.  Education is the key–let Cherie help you become a master at moving potential buyers to buyers and buyers to satisfied homeowners!
Hungry for MORE after the video? check out the Essent Millennial Survey Report: essent.us/millenialstudy
Did you know? The Rhode Island School of Real Estate offers a 3-hour class to provide REALTORS with the tools they need to educate buyers and overcome emotional and/or financial barriers.  Check out You Deserve Credit – available next on April 1, 2021.
Rhode Island Purchase and Sales Agreement Update
February 17, 2021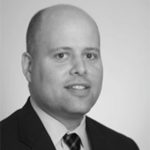 Brian LaPlante
Brian LaPlante has decades of experience in complex business (contracts, purchase and sale, financing, employment, and litigation) and real estate (contracts, purchase and sale, leasing, condominium, zoning and land use, litigation, and construction).He is a frequent continuing education lecturer and author of treatises and seminar materials for attorneys and other professionals. In addition to counseling individuals, businesses, government agencies, and financial institutions concerning property and business transactions, he also litigates in the state and federal courts of Rhode Island and Massachusetts, and serves as Counsel for the Kent Washington Association of REALTORS®.
Salesmanship with Shannon Buss
JANUARY 21, 2021

Shannon Buss 
Shannon has been a REALTOR® for two decades. She was president of RIAR in 2020 and provides coaching and education nationwide. Shannon encourages you to reach out to set a meeting for a chance to "pick her brain" for tips from the $1M in education she has invested in throughout her career.  shannonbuss@gmail.com