Organization
Kent Washington Association of REALTORS®, Inc., a Rhode Island non-profit corporation, established an affiliate KWAOR Foundation, Inc., a Rhode Island non-profit corporation and exempt from tax under section 501(a) of the Internal Revenue Code (the "Code") by reason of meeting the requirement of 501(c)(3) of the Code.
The Foundation shares an office and staff with the Kent Washington Association of REALTORS® staff.
To make a gift, mail checks payable to KWAOR Foundation Inc. to KWAOR Foundation, 2240 South County Trail, Suite 3, East Greenwich, RI 02818 or call bookkeeper Lisa Ferretti to give via credit card.
Questions? Want to get more involved? Contact KWAOR CEO Linda Arcouette at 401-885-9300 or email linda@kwaor.realtor with questions.
Mission
KWAOR Foundation offers financial support to our community and organizations working to improve the quality of life in Rhode Island.
Our mission is to improve lives and strengthen our community.  The Foundation will work with charities that promote a helping hand attitude, and, along with our Business Partners promote the needs of our community and membership.  The Foundation will support and strengthen the community through charitable donations, volunteer work, education and charitable housing initiatives.
Purpose
KWAOR Foundation, Inc.  is organized exclusively for charitable and educational purposes, including the making of distributions to organizations that qualify as exempt organizations under Section 501 (c)(3) of the Code and the raising and receiving of funds to help create more productive and enriched communities by offering financial and other forms of assistance for supporting the enhancement of quality of life, and to assist individuals or entities affected by a personal or natural disaster.  The Foundation has not been formed for the making of any profit, or personal financial gain.  The Foundation shall not endorse, contribute to, work for, or otherwise support (or oppose) a candidate for public office.  The Foundation is organized exclusively  for  purposes consistent with  Section 501(c)(3) of the Code.
KWAOR Foundation Board of Directors
Officers
Chris Fascione, President 2020-2021
BHHS Commonwealth Real Estate
461 Main Street
East Greenwich, RI  02818
---
Patricia Lenihan, Secretary/Treasurer 2020-2021
Coldwell Banker Residential Brokerage
527 Main Street
East Greenwich, RI  02818
Directors
Peter Izzi, Director 2020-2022
HomeSmart Professionals
501 Centerville Road
Warwick, RI 02886
---
Rebecca Moniz, Director 2021-2022
Coldwell Banker Residential Realty
527 Main Street
East Greenwich, RI 02818
---
Mary Shekarchi, Director 2020-2022
Shawomet Realty Company
33 College Hill Road
Warwick, RI 02886
IN MEMORIAM: Christopher N. Fascione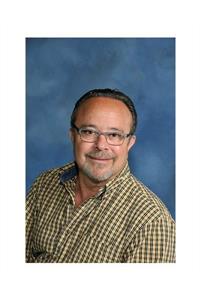 KWAOR Foundation President Christopher Fascione, 67, passed away peacefully on Monday, April 5, 2021 after a courageous fight with chronic heart failure.
Chris was a successful RI realtor, a talented musician and most especially, a loving family man. His leadership and compassion will be deeply missed by his Rhode Island REALTOR® family.
Services were private.
In lieu of flowers, the family suggests memorial gifts to KWAOR Foundation Inc. or to
Rescue Road Trips
.  Full obituary
here
.
Current Campaign
KWAOR Annual Fundraiser Set for August 19, 2021 at Yagoo Bakes and BBQ.
The KWAOR Annual Fundraiser will benefit 2021 President's Charity Be The Change/Project Hand Up and our long term partners at South County Habitat for Humanity.  Watch this space for details of this ticketed, family-friendly event.
News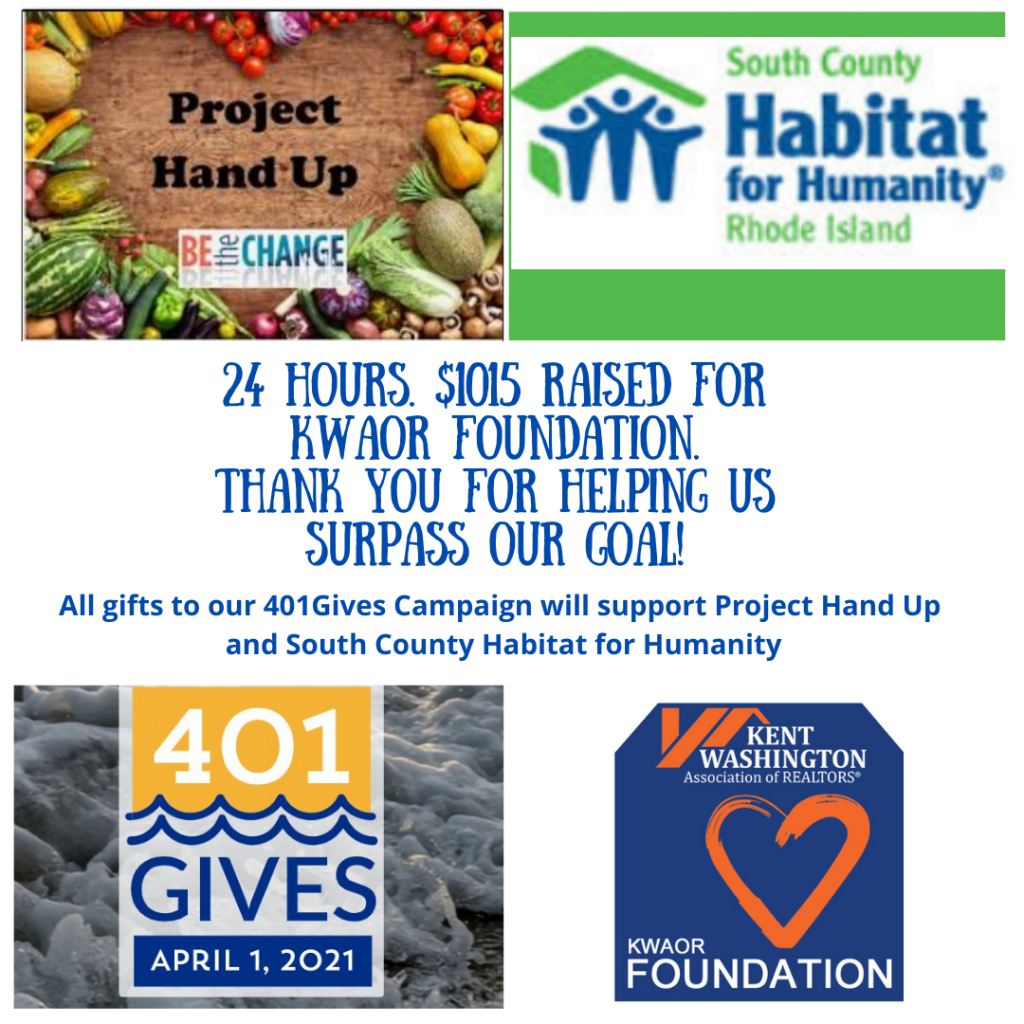 WOW!! 
Check out KWAOR's great donors

here

and thank them if you see them out and about!
With their help we met our goal and helped the April 1st statewide 401Gives campaign to raise $2.2M for 422 RI nonprofits.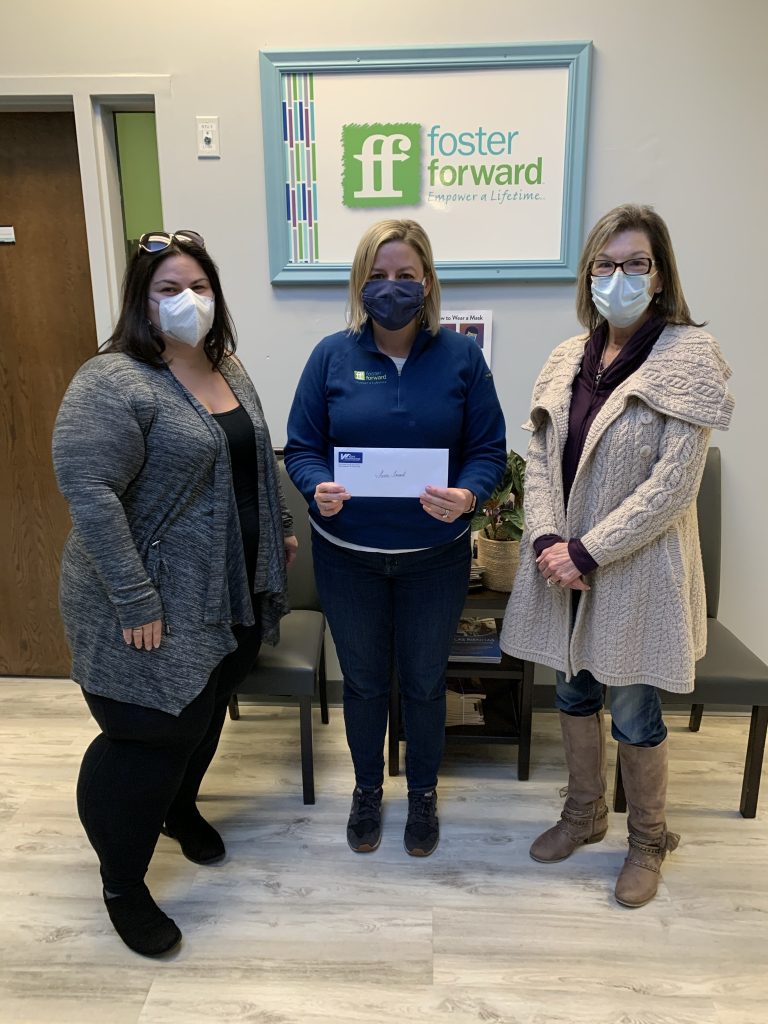 DECEMBER 2020:  SUPPORTING FOSTER FORWARD RI and SOUTH COUNTY HABITAT FOR HUMANITY and CELEBRATING OUR IMPACT IN 2020
Pictured above at our delivery of the check and some pajamas to Foster Forward's office in East Providence on December 1st:
Left – Crystal D'Agostino, KWAOR Board Vice President
Center – Foster Forward Executive Director Lisa Guillette
Right – Mary Coutu, KWAOR 2020 Board President.
Thanks to everyone who participated in the raffle and to the Foundation Board for their thoughtfulness!
MAY 2020:  PROVIDING COMMUNITY SUPPORT DURING QUARANTINE
The KWAOR Foundation distributed six gifts of $500 each to the following organizations in response to the COVID-19 pandemic.  Funds for the KWAOR Foundation donation were raised from local Realtors® and business partners.  Read on to see the impact of these contributions.
"This gift will help families coping with cancer with urgent needs, such as housing, groceries and medicine."

– Lucy's Love Bus
"Your gift has allowed us to significantly ramp up our food purchases to meet the needs of children home from school, seniors staying put, and workers who have lost their jobs. This very generous gift…is making a big difference."

– Jonnycake Center
"As a result of the COVID-19 public health emergency, we are distributing 40% more food now than we were at this time last year… Your support ensures that we can continue to acquire and distribute food through our statewide network of agencies so no Rhode Islander has to go hungry."

– RI Community Food Bank
"The contribution you made helped us feed over 13,000 Rhode Islanders experiencing food insecurity during this unprecedented time. We could not have done this work without you!"

– RI Pride
"Your crucial show of support for our clinicians and caregivers, some of whom have been working virtually non-stop since the novel coronavirus disease was declared a national health emergency on March 13, is truly appreciated. You are helping to keep our hospital well-resources and our staff morale high."

– Westerly Hospital Foundation
"Our meal site, Anita's Kitchen is busier than ever with over 35,000 meals served to low income individuals in the last year alone… Your support helps us provide a warm welcome; a warm, safe place to stay; and a warm meal."

– Westerly Warm Center