Lunch & Learn
Scroll down to view recordings of recent KWAOR Lunch & Learn offerings
WATCH OUR 2020 SESSION RECORDINGS BELOW
Time Management with Bill Fain of Brown Group Realty
What goals do you want to set and achieve this month, this quarter, this year?
December 9, 2020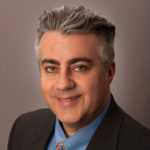 Bill Fain
Bill has been a REALTOR® since 1999.  He is Real Estate Executive Broker for The Brown Group Realty, President-Elect of the KWAOR Board of Directors, and a trainer with The Rhode Island School of Real Estate.
bill@billfain.com (860) 514-4440
By not always following the conventional method, Bill has broken all kinds of records in the real estate arena. How does he do it? By working hard. By working smart.
This one-hour interactive session shows how you can streamline your goals for the next level of business and personal success.  Click HERE to access the worksheets referred to in the session.
REALTOR TO REALTOR COMMUNICATIONS (OR LACK THEREOF)
KWAOR'S REALTOR® to REALTOR® Communications Virtual Town Hall
October 7, 2020
Join this Panel of Real Estate Pros for Best Practices on building trust and collaboration among your colleagues and customers.  Moderated by KWAOR Grievance Committee Chair Jim Abbott and Professional Standards Chair Angela Dupouy.
Award-winning REALTOR® and speaker Marki Lemons Ryhal joins RI real estate leaders to review professional and ethical means of communication. Marki provides practical tips for delivering exceptional service and building trusting relationships in a competitive market.
Strengthen your communications for less stress and more success!
Business EMail Compromise with Brian Lawlor
How Safe Is Your Business Email?
September 17, 2020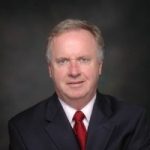 Brian Lawlor of PLRisk
Brian is a specialist providing insurance solutions for Professional Liability (E&O), Management Liability (D&O) Cyber Security, Employment Practices Liability, Sexual Misconduct Liability, and Fiduciary and Crime Liability Insurance risks.  Complimentary review of your current coverage to be sure you're protected from cyber attacks!
blawlor@plrisk.com  (203) 856-5317
Fair Housing with Paula Monthover
Do YOU Know The Rules To Avoid Common MIssteps In A Tight Market?
August 13, 2020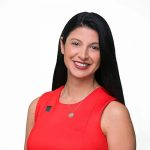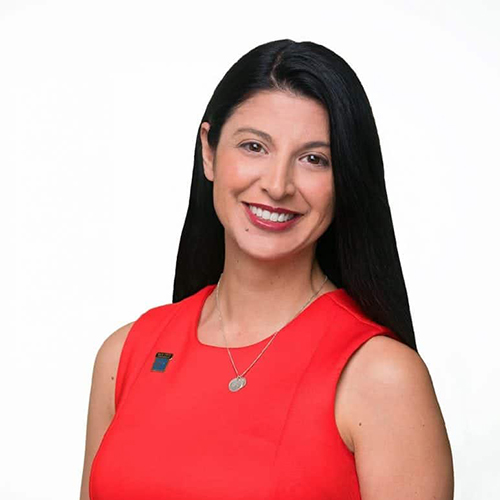 Paula M. Monthofer (GRI, ABR, e-Pro®)
A REALTOR® from Flagstaff, Arizona, Paula was the 2019 National Association of REALTORS® liaison for Region 11 comprised of Arizona, Colorado, Nevada, New Mexico, Utah, and Wyoming. She is a renowned real estate educator and motivational speaker.
Paula has been a REALTOR® since 2002. She is a realtor/owner of Realty One Group Mountain Desert located in Flagstaff, where she specializes in residential real estate. At the national level, Paula has served on the NAR Board of Directors since 2014. She is a member of the Arizona Association of REALTORS® where she served as president in 2017. She was also named the Arizona REALTOR® of the Year in 2017. Paula is a member of the Northern Arizona Association of REALTORS® and was their president in 2011.
Navigating the Mortgage Process with Anthony Amaral of Centreville Bank
Anthony Amaral guides you through the home loan process.
July 27, 2020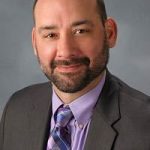 How Safe Are You?
What's on your checklist?
Stephen Antoni provides great tips to protect our consumers and ourselves.
June 18, 2020
Stephen Antoni | Broker Associate | Mott and Chace – Providence, RI
As a native Rhode Islander and a licensed real estate broker for over 20 years, Stephen is licensed in RI and MA, and has an undying passion for Real Estate. When he is not working with buyers and sellers searching for properties, he can be found teaching and training real estate professionals throughout the country, advocating for private property rights, speaking at local and national events, and helping raise money and awareness for a myriad of charities and organizations.
As a past President of The Rhode Island Association of Realtors, Stephen has held every leadership position in real estate on the local and state levels. He was voted Statewide Rhode Island Realtor of the Year in 2007, and has gone on to be accepted into the National Association of Realtors Leadership Academy. He has chaired National Committees at the National Association of Realtors, is a past President of Habitat for Humanity's South County Chapter, sits on the board of directors of the Rhode Island Association of Realtors and the National Association of Realtors, is the Vice Chair of HousingWorksRI at Roger Williams University and a past President of the Newport County Board of Realtors and the Kent Washington Association of Realtors.